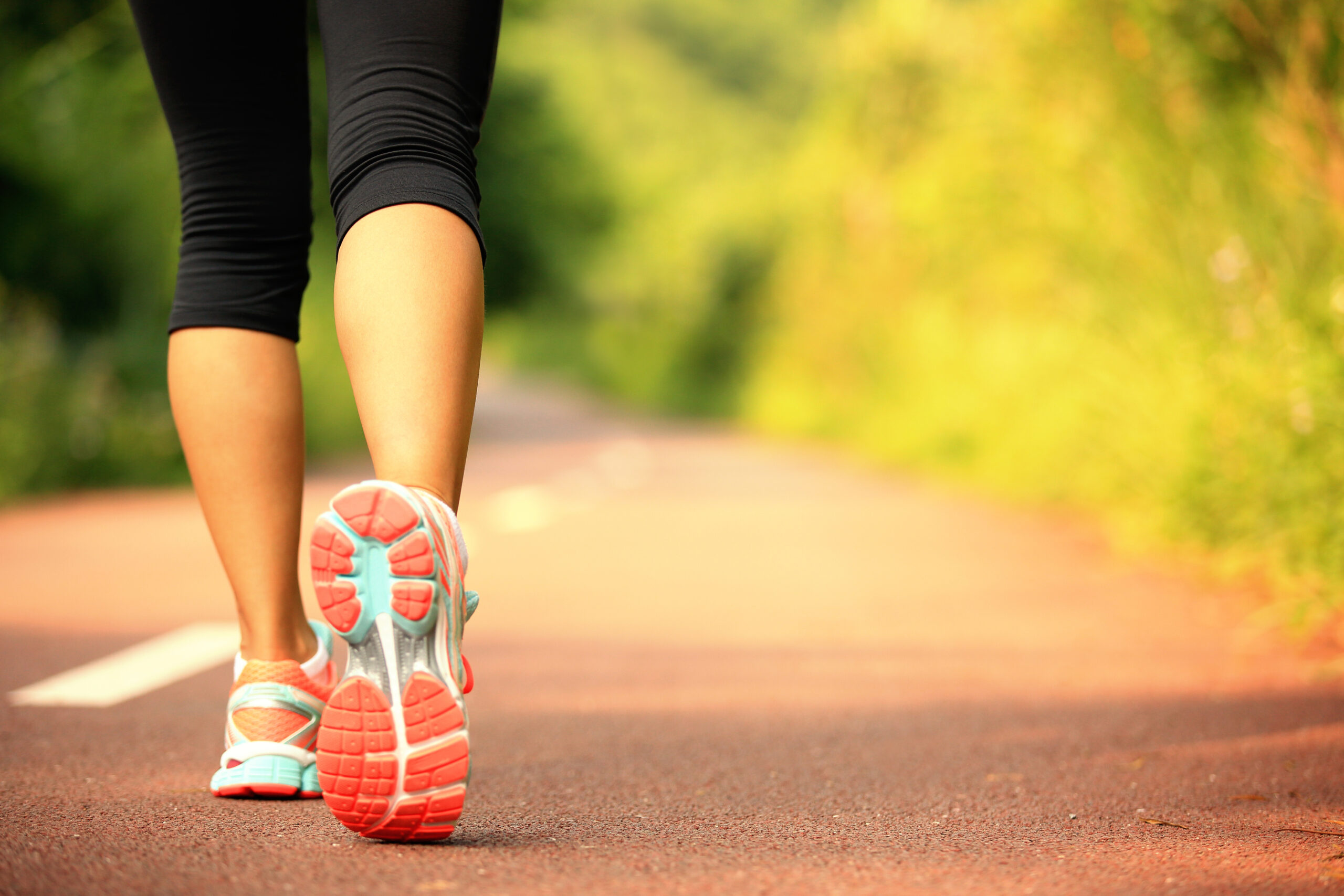 One of the most stable shapes in the universe is a triangle. Its wide base and low center of mass make it nearly impossible to move. That is why the pyramids across the world haven't gotten up and walked away. They've stayed in place for thousands of years because they were designed NOT to move.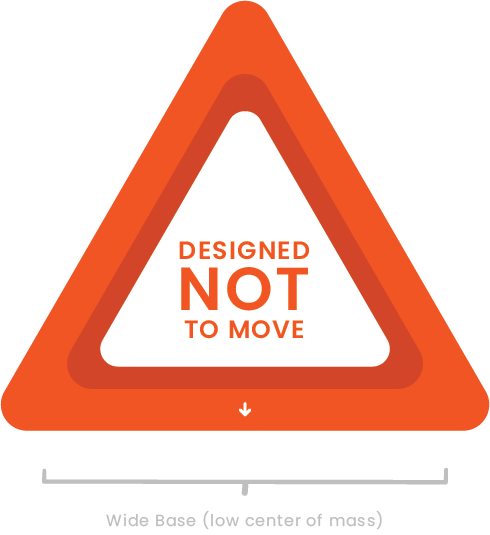 HUMANS, ON THE OTHER HAND, ARE THE INVERSE OF THIS STABLE SHAPE.
Our bone structure is actually two upside-down triangles stacked on top of each other: wide shoulders to a narrow spine, then wide hips to narrow feet. We were not designed to stay in one place; we were Designed to Move!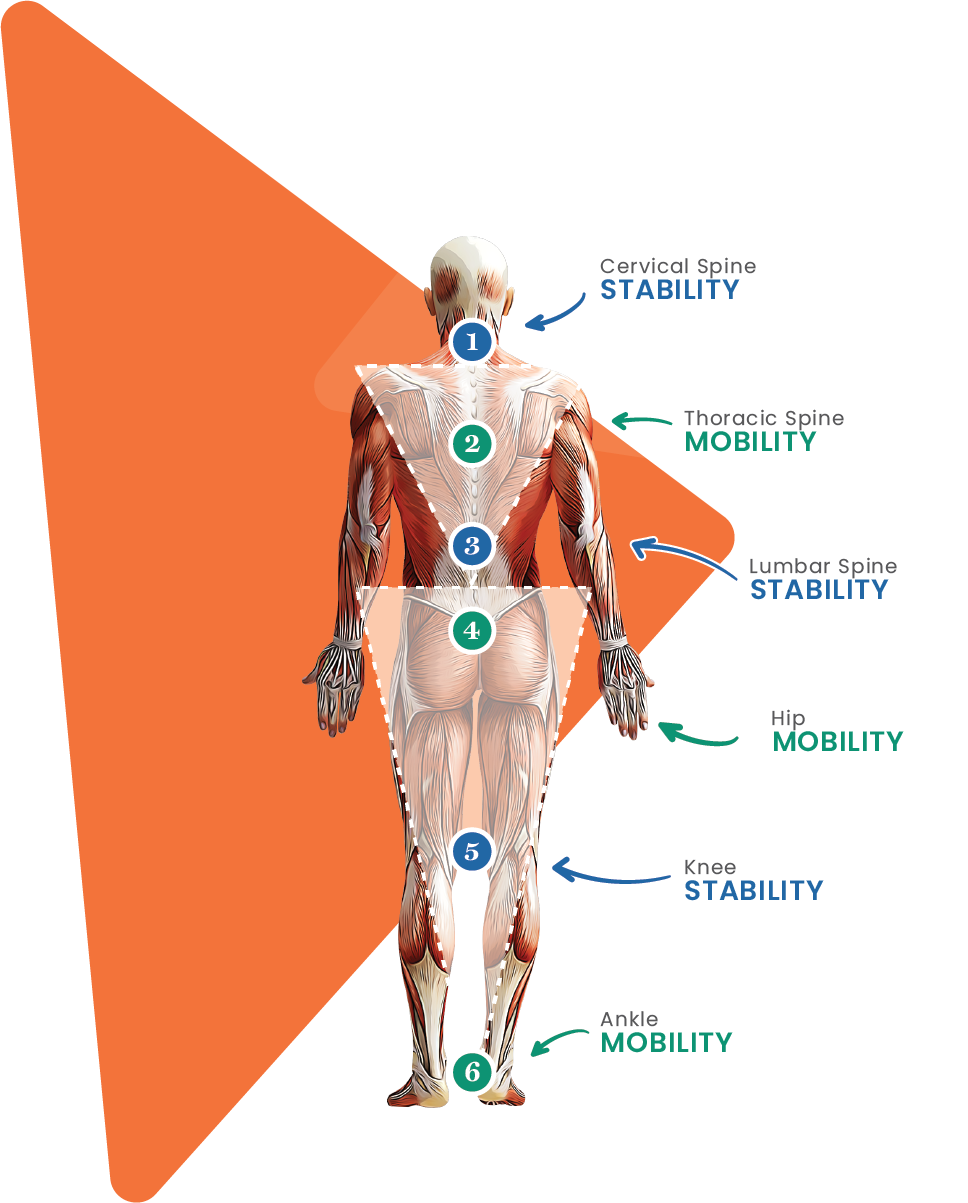 Balancing being Designed to Move.
WHY IT MATTERS
When it comes to improving your physical activity and movement, most of us often think about just adding more activity in the area we're already doing a lot in. But research shows that our greatest activity and movement gains can actually come from adding to the area you're doing the least in.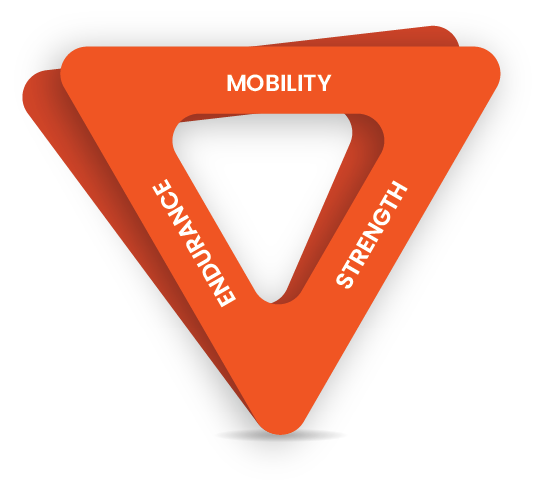 MOBILITY
There is perhaps no other area that limits our movement more than losing mobility in our joints. When we lose the ability to move our joints through a complete range of motion, not only does it cause problems for that joint; it also adds strain, pain, and stress to the joints surrounding it.
Stretch every day. Your muscles are like rubber bands that stay more limber when they're stretched regularly.
Sit on the ground. Continually sitting in chairs tightens up the same muscles in our hips, back, and neck. If you're going to sit to watch that show or read that book, can you do it sitting on the ground?
Do Pilates! Or yoga, or foam rolling, or any other workout that decreases tightness and increases mobility of numerous joints.
STRENGTH
While strength can be defined as the ability to produce force or movement, stability is the ability to control it. Building strength while focusing on controlling your movements increases both strength and power. Carry heavy objects, dig holes, climb, and make your body do things that awaken and delight your nervous system as much as they do your muscles!
Use your muscles. Find ways in the day to use your muscles instead of machines (i.e. take the stairs instead of the elevator).
Pick up and carry heavy things, or push and pull things that engage lots of muscles. You were designed to move, and you were also designed to carry, push, and pull things from here to there.
Add high intensity. Find ways to do shorter exercise bouts, but do them at higher speeds and with higher power outputs while taking longer rests.
ENDURANCE
The most important way to foster this area is to walk! Yes, you can compete in endurance events, but you don't have to in order to take advantage of the majority of the health benefits of this endurance category. Try to do one of the following on a daily basis.
Sit less, move more. At the most basic level, find ways to add more walking and movement to your day. Park further away or take your phone meeting while on a walk; remember, you were designed to move!
Move for extended periods of time. Go walking, jogging, swimming, climbing, skiing, rowing – anything you enjoy that involves moving your body – for 15+ minutes at a time.
Get your sweat on! When you sweat it means you're activating heat shock proteins that have vast, long-lasting health benefits, including living longer with a better healthspan!
PAY ATTENTION TO WHICH ACTIVITIES YOU'RE SPENDING THE MOST TIME ON, AND THEN TRY TO FIND WAYS TO CONVENIENTLY ADD THE OTHERS INTO YOUR DAILY LIFE. SMALL CHANGES = BIG IMPACTS.